Undertecknad är åter igen ute och flänger i jobbet, och passade på att springa förbi Teknikens och Sjöfartens hus (f.d. Tekniska museet) i Malmö. Fanns en del sevärt där faktiskt, så här kommer några bilder.
Tråkigt nog så har de bara valt att ställa ut jetmotorer av den underlägsna turbinmodellen, men men… …alla kan väl inte ha det bästa.
I am currently working in Malmö, and took the opportunity to give "Teknikens och sjöfartens hus" (maritime and technology museum) a visit. Found some interesting stuff there, so here comes a few pics. Sadly, they have chosen only to show jet engines of the inferior turbine type (irony).
Först ut är motorn till en Saab J35 Draken. En rejäl pjäs!
First comes the engine from a Saab J35 "Draken" ("Dragon") fighter. Quite a piece!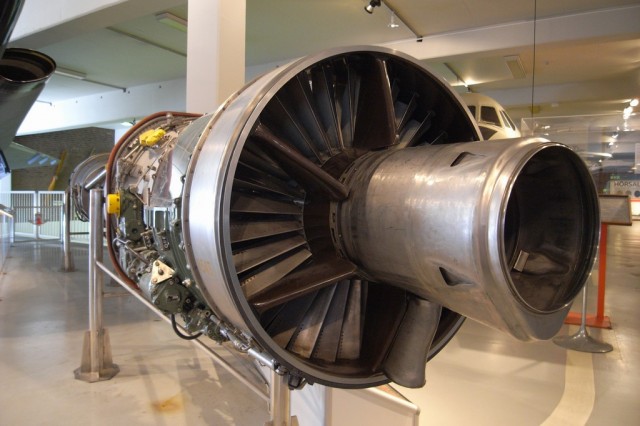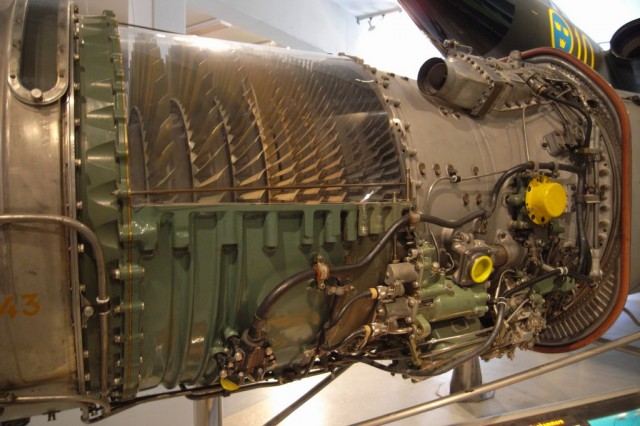 Nästa är en De Havilland Goblin 3. En tidig turbinjet, som kan ge upp till 14.9kN i dragkraft. Riktigt snygg!
Next up is a De Havilland Goblin 3. An early turbo jet, which can give a thrust of up to 14.9kN. A really good looking engine if you ask me!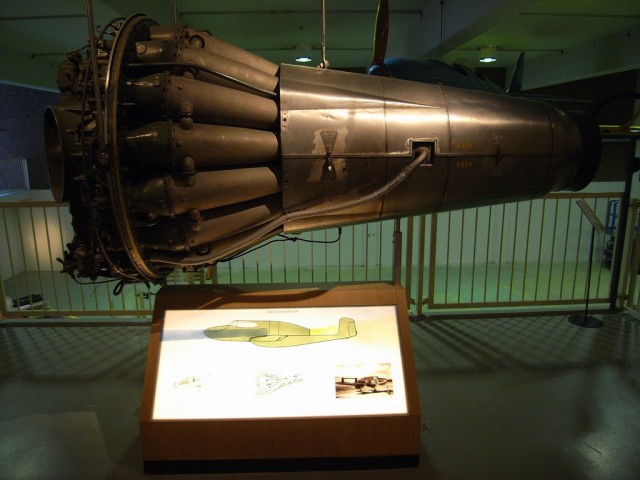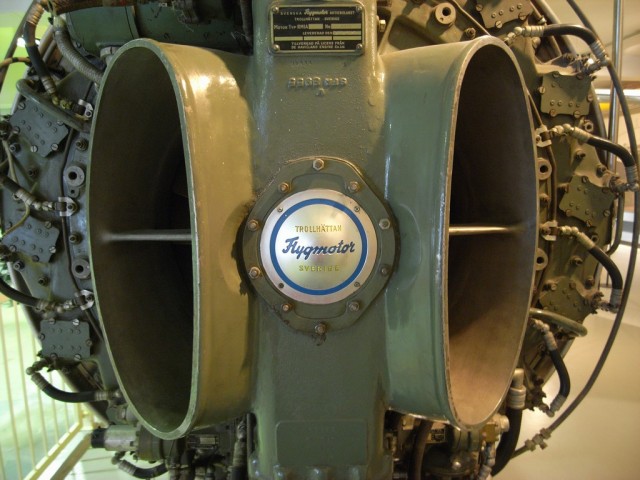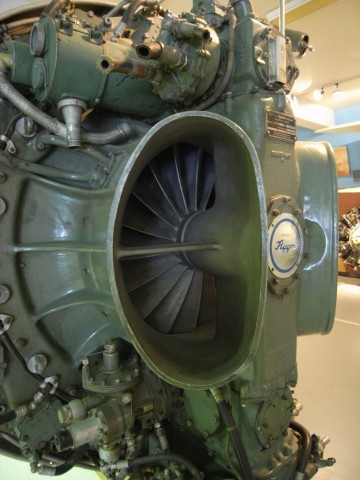 En Wright R-3350 Duplex-Cyclone från Douglas DC-7B. 18 cylindrar och några tusen hästkrafter.
A Wright R-3350 Duplex-Cyclone from a Douglas DC-7B. 18 cylinders and a couple of thousand hp.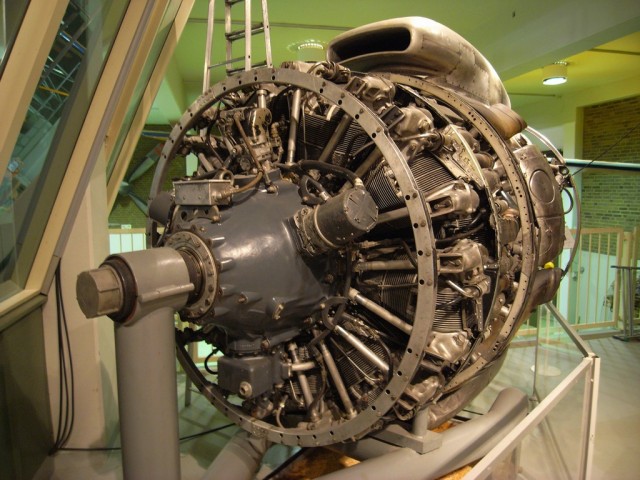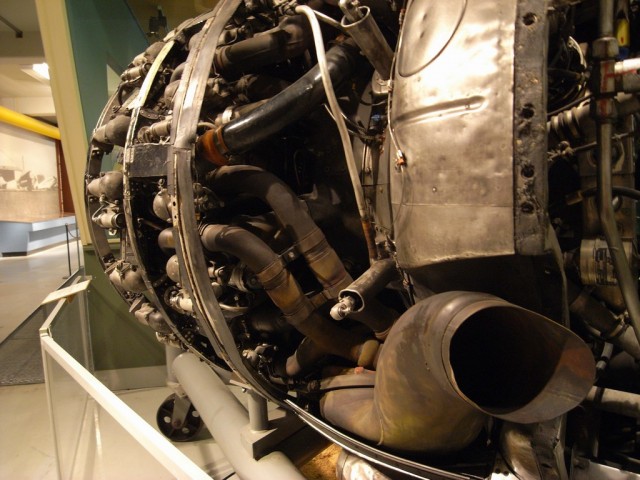 De hade också en gammal svensk ubåt (U3) som man fick ta en titt i.
They also had an old Swedish submarine that I had a look at.
Och till sist min absoluta favorittrampcykel. Om jag någon gång ska montera jetmotor på en trampcykel så är det på en höghjuling.
And finally my favourite bicycle. If I'm ever going to mount a jet engine to a bicycle, it will be on a high-wheeler.